Featured Products
Branding Is Key

Your marketing collateral should be like your company: One of a Kind. We can help. Our design staff can create unique branding materials that fit your company personality. Ask our about our professionally designed logos, business cards, letterhead and envelopes.

Graphic Design

Professionally designed materials give your business that extra edge. Leave the graphics to the professionals. We're trained in taking a concept and transforming it into an effective layout for your marketing project. Good design boosts confidence. Confidence boosts sales.

Variable Data Mailings

Business isn't built on nameless prospects, it's built on relationships with people. With our variable data printing, you can deliver a personalized piece, showing your supporters they're more than just another address.
Avante Print Center of Mesa, AZ . . . Your Leader in Graphics, Printing & Digital Imaging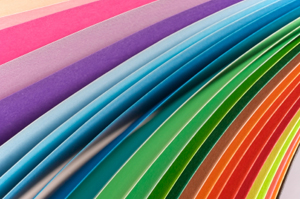 Avante Print Center is a full service printer located in Mesa, Arizona serving the complete East Valley and Phoenix Metropolitan area. We specialize in quality FULL COLOR and BLACK & WHITE PRINTING and COPYING for local business, commercial and promotional markets. We offer professional typesetting, graphic design (i.e. digital design), and desktop publishing services along with complete bindery & finishing services.
Quality FOUR COLOR PRINTING for Mesa, Tempe, Chandler, Gilbert, Scottsdale and all of Phoenix . . . Short runs of a few hundred up through thousands and thousands.
Great looking FULL COLOR COPIES and DIGITAL COLOR PRINTS
. . . Bright FULL COLOR business cards, postcards, flyers, brochures, promotional materials, color posters, up to 11x17 — DO IT IN COLOR at Avante Print Center.
Crisp, sharp, low cost BLACK and WHITE COPIES
. . . Special low pricing for B & W copies for short runs or long runs of all your original or digital documents. Additional discounts for short run B&W PRINTING or COPYING of your multiple page documents, books, booklets, manuals, directories and newsletters from one copy to hundreds of copies.
Beautiful & Vibrant LARGE FORMAT INKJET Prints
. . . WIDE FORMAT PRINTING of Posters and Banners as small as 6" by 6" up to 48" by any length on a wide variety of media. We can LAMINATE, MOUNT and even FRAME your poster(s) or printed graphic(s) to create sturdy DISPLAY & PRESENTATION BOARDS. And we can easily apply easel stands to make low cost TABLE TALKERS & COUNTER TALKERS.
Professional GRAPHIC DESIGN, DESKTOP PUBLISHING & TYPESETTING SERVICES
. . . We can create original DIGITAL DESIGNS or work with and adapt your PC or MAC artwork.
Complete BINDERY & FINISHING Services
. . . Trimming, scoring, perforating, folding, padding, stitching & stapling, drilling & 3-hole punching, laminating, binding, foil stamping, embossing, die cutting, conversions, shrink wrapping & packaging — all at AVANTE PRINT CENTER
Hot Off The Press
Newsletters