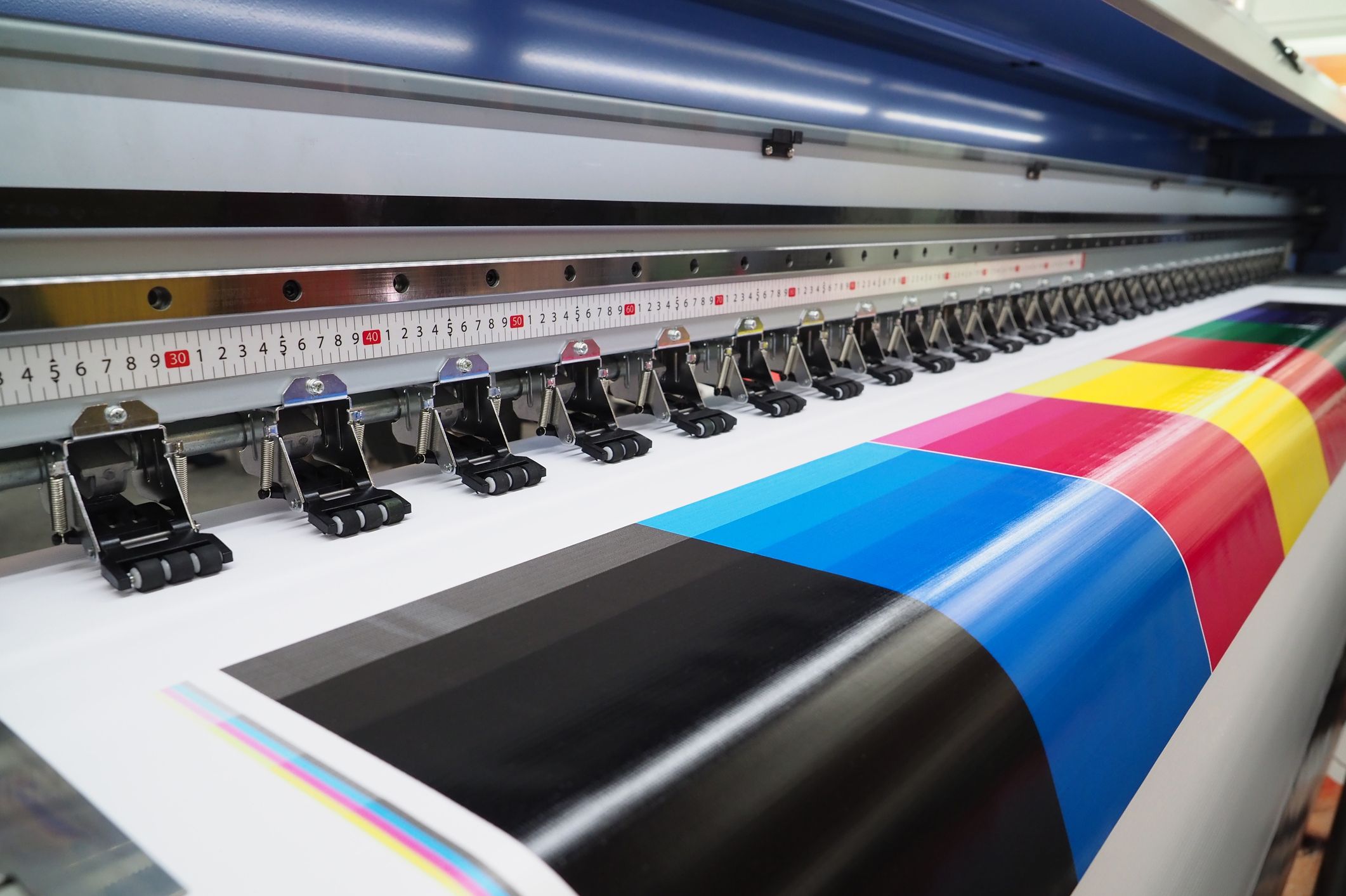 We previously discussed how good large format printing is to getting your marketing message out to your customers. There are also some practical benefits to large format printing. That's why you'll want to include this in your business' marketing and communications plan. 
The benefits of large format printing are:
Branding: With a large format printed ad out there, you'll have the ability to get your branding -- logo, colors, fonts, etc. -- out there for your target market to learn and recognize.
Full Product Images: Wide formats allow for an entire product image, which will help you communicate to your market many of the features of your product, event or service.
Print on Anything: We call them substrates, and you can print on just about any of them with large format prints. Think vinyl, poster board, cloth, glass, wood, corrugated plastic, foam board and more.
Long Lasting and Durable: You're printing on durable materials, not paper. So, a wide format print ad will last.
Less Waste: With large format, there is less waste than traditional offset printing. That means we'll be able to utilize the materials we print on, rather than having to discard them.
Conclusion: Large Format, Large Message
Large format printing is a great way to get your message out to your market. A well-designed ad will promote your brand and deliver your message clearly, drawing the attention of your prospects. Your message can be printed on just about anything is created to be durable and lasting.
Are you ready to get your message out where your market can see it? Call our experts today, and we'll help you create a large format ad that help you grow your business. Call us at 480-969-4888.