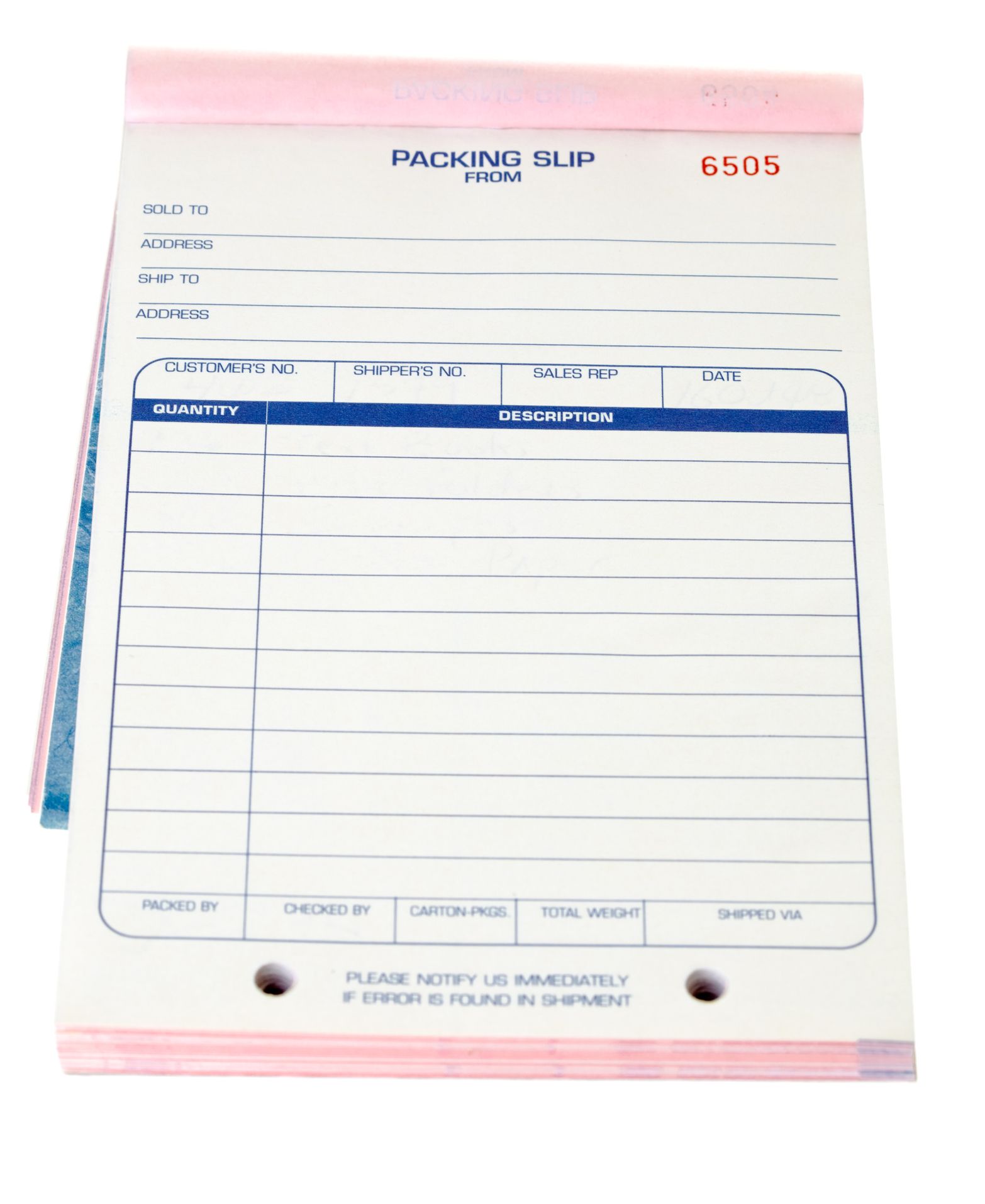 Carbonless forms give businesses a great way to keep clear, accurate records of everything from service work to sales orders and invoices. If you've ever gotten lost on that paper trail, then these forms might be just what your business needs. There are some real benefits to using custom carbonless forms. Let's take a look.
How Do Carbonless Forms Work?
You can customize carbonless forms to match your business processes. Carbonless forms, also known as NCR forms, work with tiny capsules that are coated on the front and back of the forms. When pressure is applied to the paper with a pen, these capsules break open, combine together, and "write" on the form below it or above it. This removes the messy nature of the old carbon forms and is much more environmentally friendly and cost effective. And, there are several ways just about any business can benefit from using these forms. 
Benefits of Using Custom Carbonless Forms
Carbonless forms have several benefits to businesses.  These include:
Speed: Create multiple copies instantly.
Accuracy: You'll get the exact same information on all copies of the form.
Efficiency: Your business processes and projects will run more smoothly
Organization: You'll have proper records and provide copies to your customers
Clarity: Carbonless forms are much clearer than the old carbon forms.
Cleaner: No more carbon mess with these forms.
Greener: They are more environmentally friendly.
Here are five ways your business can use custom carbonless forms:
Financial: Carbonless forms are a great way to create invoices. That way, you have a record that exactly matches that of the one you provide to your customers. 
Service: Never leave the work you performed undocumented again. Leave your customers a record of the work you have completed, and you won't have to deal with disputes or other questions.
Receipts: If you're performing sales on the spot, carbonless forms are a great way to provide a receipt, from store sales to restaurant food orders to deals done at tradeshows.
Sales Orders: These are great for your sales reps that are out on the road. When they close a new deal, they can get signatures right there on the spot with a clear record of what was ordered. Your team gets their copies and fulfillment is easier.
Contracts and Agreements: You won't hear, "Can you send me a copy of that contract?" anymore. They'll have one as soon as they sign. This is great for customers, vendors, and other partners.
Remember, you can also fully customize your carbonless forms. If your business has other needs to create duplicate copies for customers, suppliers, or internal departments, then you can create your own, custom forms.
Conclusion
Have some ideas or questions about how a custom carbonless form can help your business? Give our team a call at 480-969-4888 or Get a Quote. The team at Avante' will help you design just the right forms for your business.  And we provide the best service in the industry.