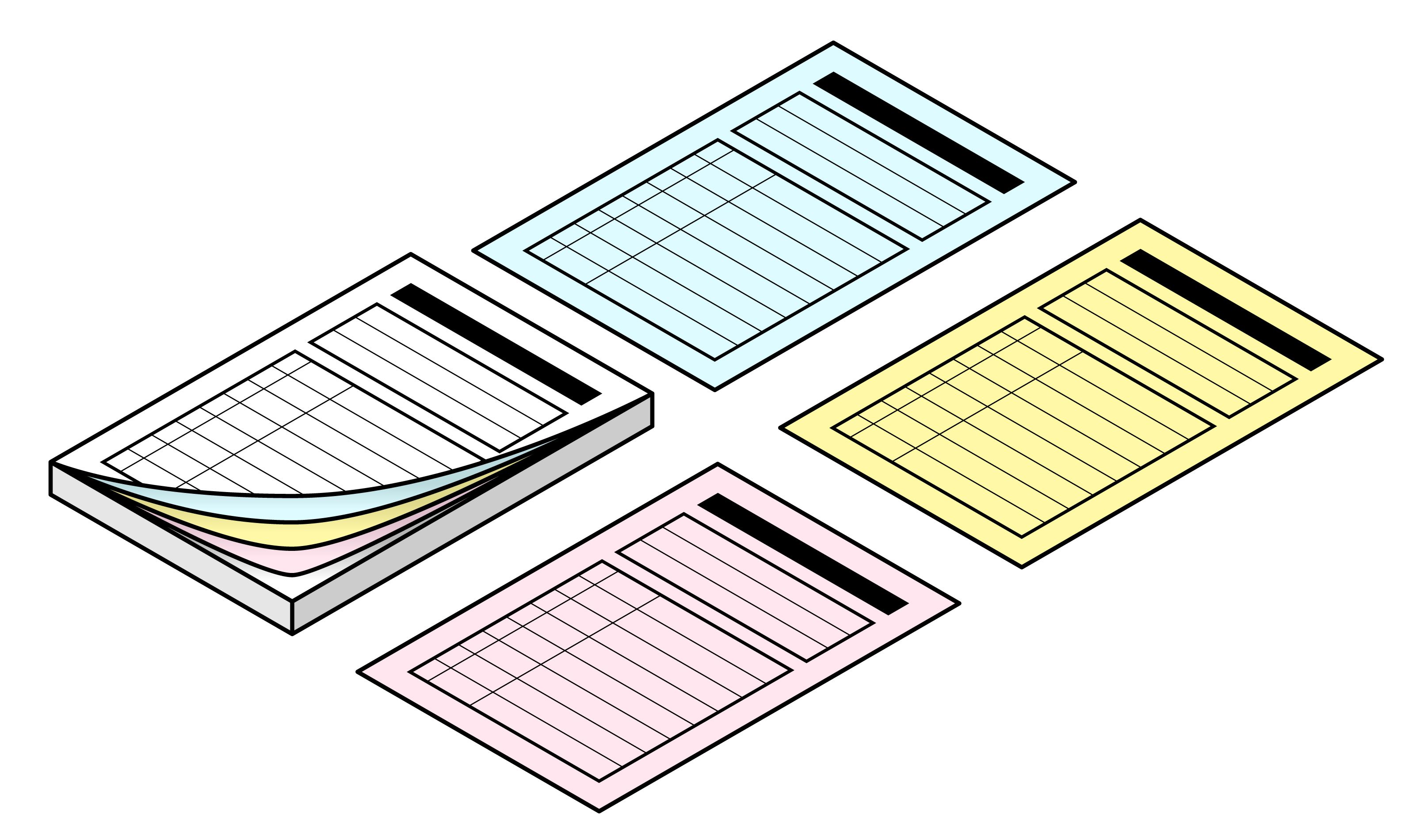 Thinking about carbonless forms for your business? Well, here's just about everything you need to know about carbonless forms. 
How do carbonless forms work?
Carbonless paper forms work with special coatings on the top and bottom of each page. When pressure is applied to the form, tiny micro-capsules of dye break open and combine together with a clay layer on the sheet below to create a copy of the writing on the original top form. 
Can you print on carbonless paper? Can a laser printer print on carbon paper?
Yes, you can purchase specially treated paper to use in either your laser or ink-jet printer. This creates blank carbonless forms that you can use for your business. Keep in mind, you cannot insert pre-printed forms into a laser or ink-jet printer in order to create carbonless form copies like you would with a pen.
What is 2 part carbonless paper?
Carbonless forms come in 2, 3 and 4-part forms. A 2-part carbonless form has an original form and a single copy of that form.
What is an NCR form? What does the NCR stand for?
NCR forms are carbonless forms with a coating that makes copies on the forms below the original. NCR stands for National Cash Register, the company that created these forms.
Do people still use carbon paper?
No, carbon paper has gone out of use and is hard to find. Being so messy, difficult to use, and wasteful, carbonless forms have become the standard today.
Do I keep the yellow or white copy?
The customer gets the top, white copy. The business keeps the yellow copy. Additional (pink, blue) copies can be used for others that need copies. 
What is the difference between carbon and carbonless paper?
Carbon paper uses a sheet of blue ink in between pages. Pressure from the pen transfers that ink onto the sheet below. Carbonless paper uses a special coating on the top and bottom of the forms to create the copies. There's a reason we call them carbon-"less" forms, after all.
Still Have Questions?
Call our Avante' team at 480-969-4888, and we'll get you squared away with your custom carbonless form needs.