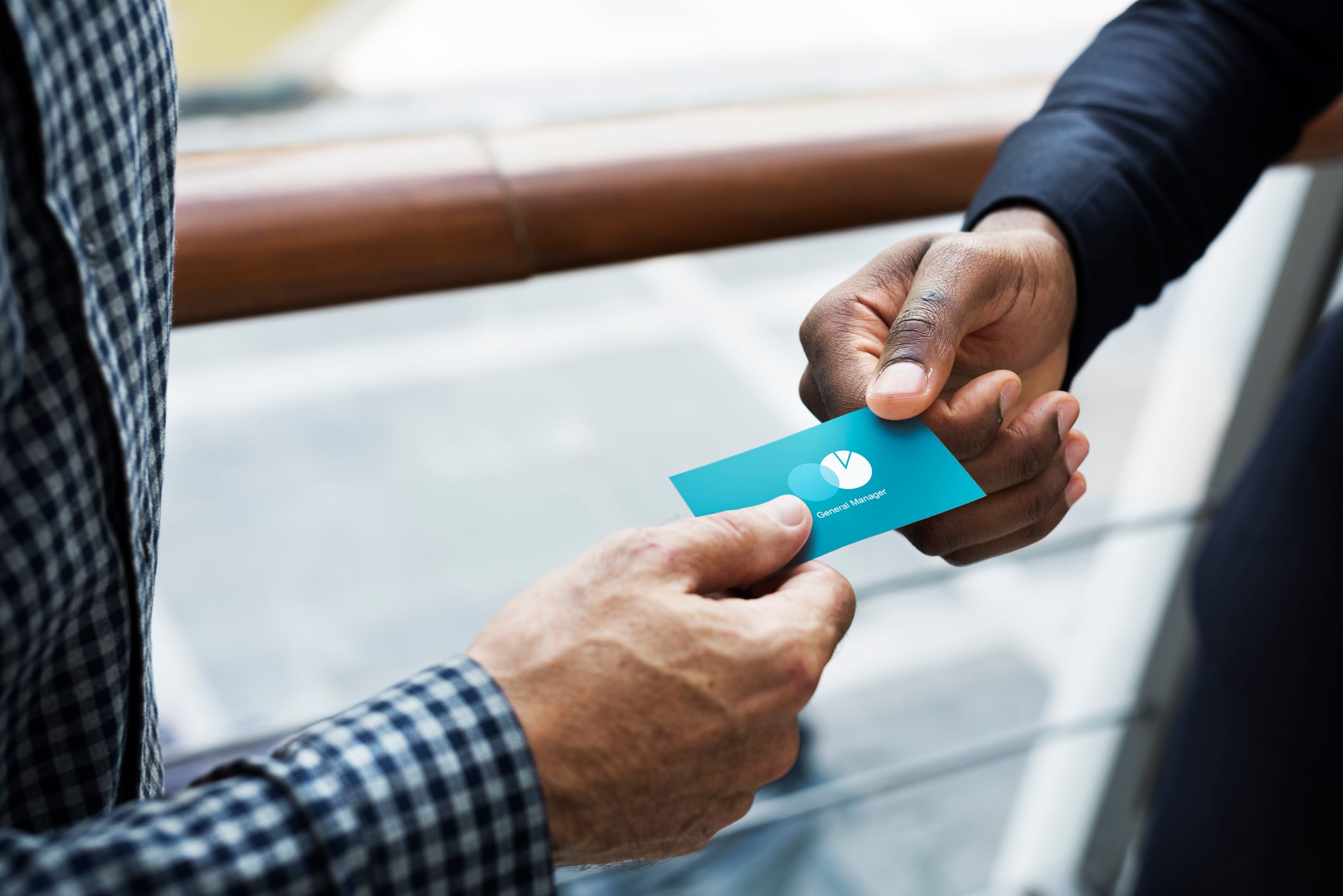 A business card can often be your first chance to make a good and lasting impression on potential clients and customers, so it's integral to make sure that it's well-formatted, clear, and professional. So, when it comes to business card ideas, what should yours look like, and what information is important to convey? 
What is the main purpose of a business card?
Business cards are most commonly used for networking and sales. It's a very convenient way to give someone your contact information and make a good impression on them.
What should you put on your business card?
The front of a business card should have:
The name and logo of the business
The slogan and/or indication of the products or services offered
The subject of the business card's name, followed by degrees, diplomas, designations, etc. in abbreviated form
The professional title of the card's subject, underneath their name
The business's physical address (if applicable), phone number(s), and email address(es)
The business's website URL
How do I make a good business card?
A good business card is one that's clear and easy to read, attention-getting, and professional. Once you make sure all the above information is available and clearly legible, you have a bit of legroom in terms of design. Finding a good printshop is ideal, as they will help you find a design that's right for you. 
What your business card should look like also depends on what business you're in. If you're in a creative field, like graphic design, it may be a good idea to show off what you can do -- but if you work in the corporate world, maybe keeping it sleek and minimal is the way to go.
How thick should my business cards be?
A business card is typically 3.5 x 2 inches, and the thickness is traditionally 100lb stock, but it depends on other marketing elements. You can go from there up to a 14pt or a 16pt for more impact. It's a good idea to use a weightier stock, because it makes a better impression and will make your card stand out.
Let's Design Your Business Card
Contact us right away for help designing a perfect logo, crafting the perfect card layout for your unique business, a whole suite of business marketing materials or just send your design and let us print your perfect business card perfectly!
Use our quote tool!