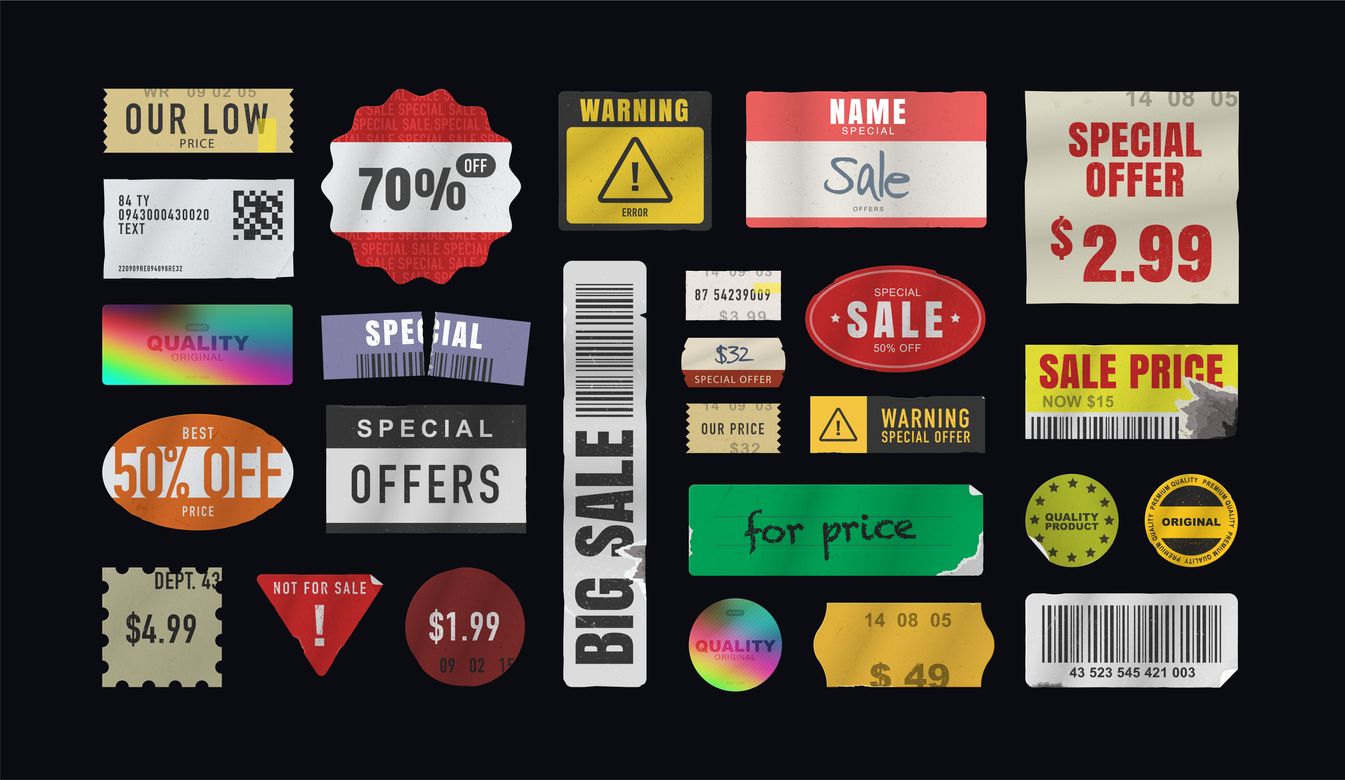 Believe it or not, using stickers can be a very effective tool for marketing and advertisement. Many companies and artists have used sticker marketing effectively in order to build their brand -- probably some you've even heard of! Here are some examples of famous sticker marketing.
Cillit Bang: This household cleaning product used transparent stickers on coins handed out as change; one half of the sticker showed a "dirty" coin, and the other half showed what it looked like when cleaned by their product. The power of their cleaner was right there for the customer to see.
Tyskie Beer: This Polish beer brewer placed enticing frothy beer mug stickers over the entry door handles to get the customer's attention as they entered a restaurant.
Reddit: You may not know it, but this popular social media website originally used a sticker marketing campaign to get its name out there. Not only did they use guerrilla marketing (see below), but they handed out stickers at events or just to passersby with a "please sticker responsibly!" Now Reddit is one of the largest websites on the Internet, with millions of unique visitors every day. 
Folgers Coffee: A familiar image of the top of a hot mug of coffee was placed atop manhole covers that produce steam, creating drama and drawing attention to this eye-catching form of advertisement. 
Guerilla Marketing with Stickers
Sticker marketing is a perfect fit for guerrilla marketing. Guerrilla marketing is creative advertising using low cost or free tools and unconventional tactics to accomplish marketing goals. One commonly seen, but illegal, example is stickers placed on the backs of traffic signs. You may see those every day on your way home from work advertising indie music groups or other non traditional businesses. That might be exciting, but since fines aren't a great outcome for the average business, you can use the same attention getting techniques legally with similar impact. 
Some might work cooperatively with brick and mortar businesses to apply stickers somewhere their customers will see it. Think restaurant tables, funny bathroom signs, blank walls. 
Support a band, theater troupe (think creatively!) and use stickers or other marketing tools hand in hand with their work
Cooperate with a community to enhance a boring public area with artistic flair. Combine a mural or attention getting selfie area with takeaway stickers and you can harness the power of social media and the appeal of stickers.
What Is it About Stickers, Anyway?
Why do people love stickers so much? They are miniature works of art, entertainment, or social commentary that have visual appeal and the ability to acquire them easily. Whether they are placed on a larger object (laptops, walls, etc.) or are oversized and eye-catching, stickers naturally draw the eye. Stickers are a great way to express yourself - your humor, beliefs, or alliance with a certain brand - or to "own" a bit of an artist's work in a visual medium that can go virtually anywhere. This makes them a powerful marketing tool, especially for creative types. So stickers can be a great part of your guerrilla marketing campaign or any traditional campaign. 
If you want to get started on your own exciting sticker marketing campaign, give us a call at 480-969-4888.