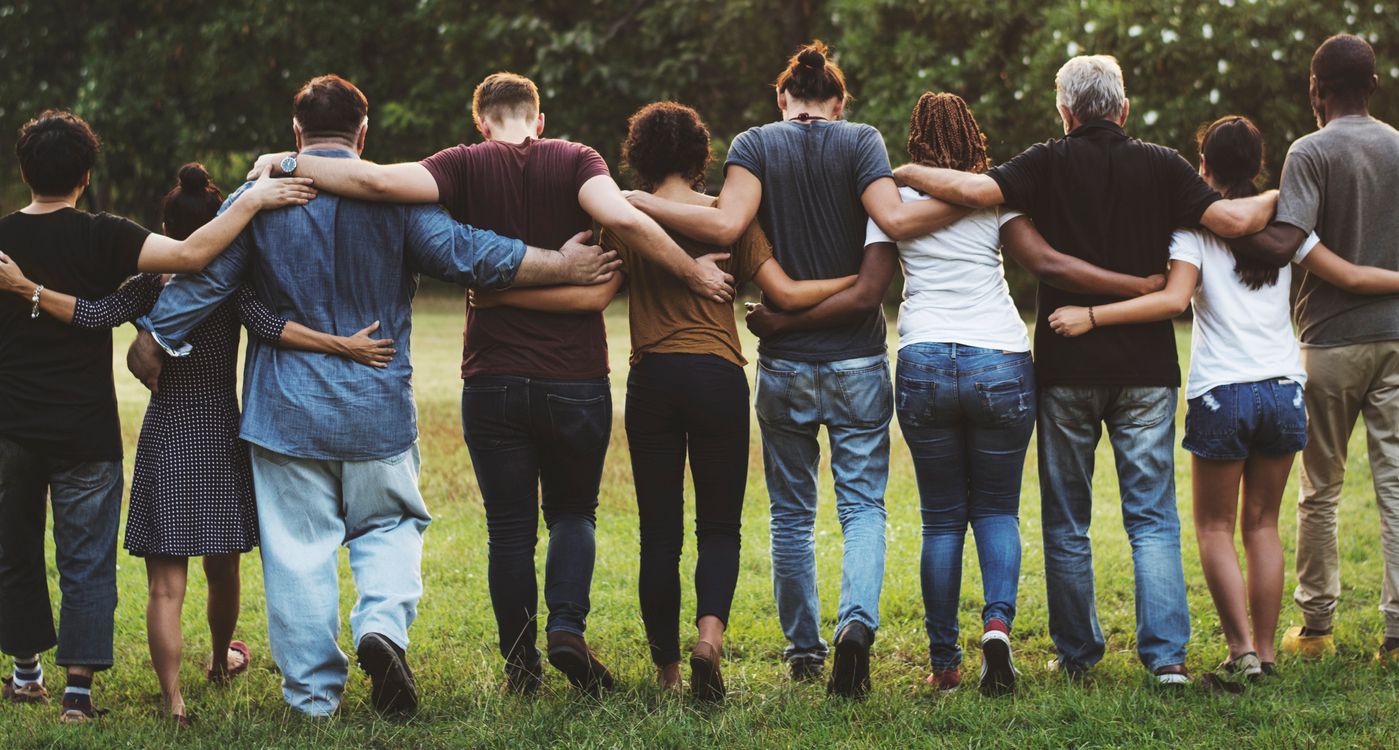 We wanted to take a quick break from our normal blogs to take a moment to connect with you. During these pandemic times, people are isolated and under a lot of stress. People need help. People need each other. People need kindness and support. People. It's all about people. Avante' has always been about people. Some say that we're in the printing business, but we're really in the People business. So what does that mean to us?
Easy Ways You Can Help Others
In these times of social distancing, many in our community are feeling it emotionally. They're lonely, isolated, scared. This is the time to reach out, to help, to do some random acts of kindness.  In fact, what a great opportunity to take on your own challenge -- 30 days of random acts of kindness. Whether you choose to do that or not, here are some easy ways to help others. You can make a big difference with a small gesture.
Open doors for others.
Let other drivers merge in front of you.
Let somebody in line first at the grocery store.
Do all of the above with a Smile. You can even smile under a mask or when making a phone call! Doing this will directly affect your mood, boost your immune system and relax you. And that will have a positive impact on others. You might just turn their day around! 
Make a donation to a local charity or organization. Take the things you no longer need or use down to the local GoodWill or charity.
Buy food for a homeless person.
Offer to do your neighbor's yard work.
Send a handwritten note in a nice card.
Call and talk on the phone, especially to somebody who might be feeling especially lonely and isolated.
Simply listen. Listening is a great way to help someone.
Speaking of listening...
Listen to Each Other: How to See Someone Else's Perspective
There's a reason we have two ears and one mouth. The lesson is to listen. When you focus on another person and give them your full attention, you'll be surprised at what you might learn. The key is to listen, evaluate, and analyze. When you do this, you'll start to see the world from new perspectives. Think of the numeral "6". From another perspective, you might see a "9". This will open up whole new ideas and thoughts. It'll also help build stronger bonds with those around you, as you learn to see things from their perspective. Those bonds will strengthen the community -- People.
Here are three easy ways to see someone else's perspective:
Point of View: Literally see things from their point of view.
Active Listening: Focus on what they're saying
Empathy: Work to understand what they're going through.
We need more listening and understanding in these times. 
Avante' Is In the People Business
Plates, Presses, Paper...and People! Sure, WHAT we do is printing, helping you grow your business. But WHY we do it is you. It's all about People. And we are not only grateful for you, but we are here to help. The more we all help each other, but stronger we'll all get, in mind, body and spirit. That's why Avante' is in the People business.