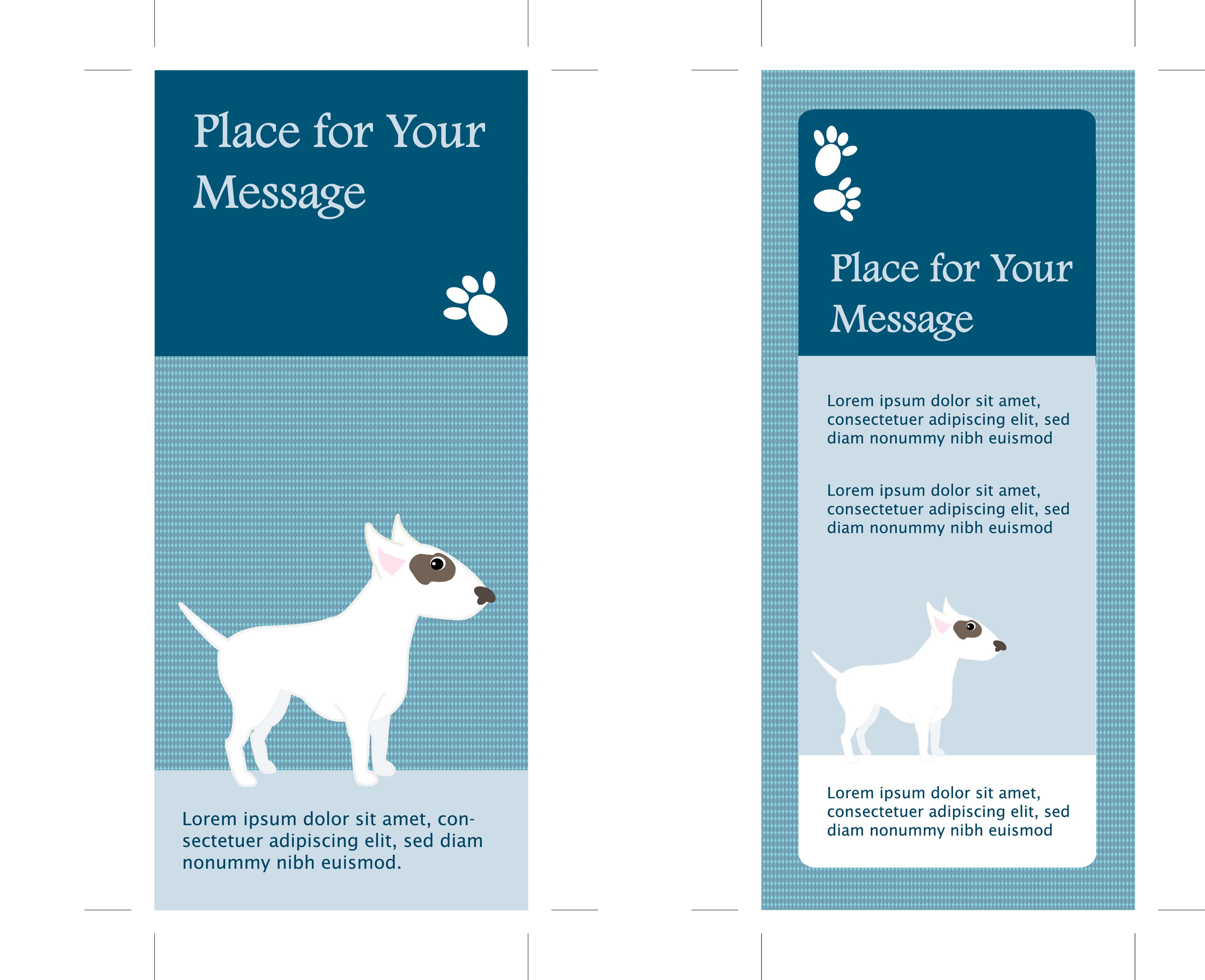 Setting your company apart from others by designing a superior rack card will compel potential customers to pick up and actually read your company's rack card and not just walk on by. You will need a design that commands attention and get your business noticed because there may be some other rack cards amidst yours. However, a well-designed rack card will jump out at your customers and encourage them to keep it for further use. How would a rack card jump? Let's take a leap into rack card design, marketing and brochure babies. You'll see what I mean soon.
Rack Card Design
At a minimum, rack card design includes a strong, eye-catching visual element in addition to your company's name and basic info. From there, it can and should be designed to entice potential customers to pick it up and call you or respond to an offer or service. A lot depends on the type of business you have. Designed specifically to either sit in a rack in a public area for potential customers to freely take or to be handed out at events or trade shows, the upper portion and back side all play important roles in rack cards.
What Size Is A Rack Card?
Imagine this. A Brochure and a Business Card make a baby. The baby is the Rack Card. Except with rack cards there are 2 sizes that are widely used:  4" x 9" and 3.5" x 8.5". And, like real babies, they come with a wide array of options. You can tailor the type of paper to use, add a perforation, double-printed sides and more.
What Is A Rack Card In Marketing?
Marketing and rack cards are a perfect pairing. Rack card marketing is bringing your business to market in the form of a printed display or leave-behind piece that subsequently brings customers to you. Since they can be part of a presentation as a spectacular leave-behind piece, this can be especially important in times where face-to-face contact may be limited.
What Do You Put On A Rack Card?  
Eye-Catching Photo(s)
Slogans/ phrases
Company Logo
Simply-worded benefits and features of a product or event
Incentives or other Call to Actions
Don't forget the basics - Company Name, Contact Information address. Maybe even a map!
From restaurants, to nonprofits to museums and everything in between, small businesses are using well-designed rack cards to depict the sites and experiences customers and visitors can expect from your business. Quality and design make all the difference. Don't forget to cater to your audience and make sure your rack card design is superb. Spice it UP! Use perforations for discounts or specials. QR Codes can be very effective, too.
Paring the design down to essentials is key. You may feel tempted to cram as much information as you can in that space, but your cards will work best by quickly communicating your key points and ideas in a few seconds of your potential customer reading it. 
Get Your Rack Cards From Avante' Print Center in Mesa
At Avante Print Center, we are skilled marketers, printers and designers who know that rack cards will get your business noticed. We know just how powerful they can be when it comes to building up brand awareness, so call 480-969-4888 today and start your rack card design and get your business noticed.