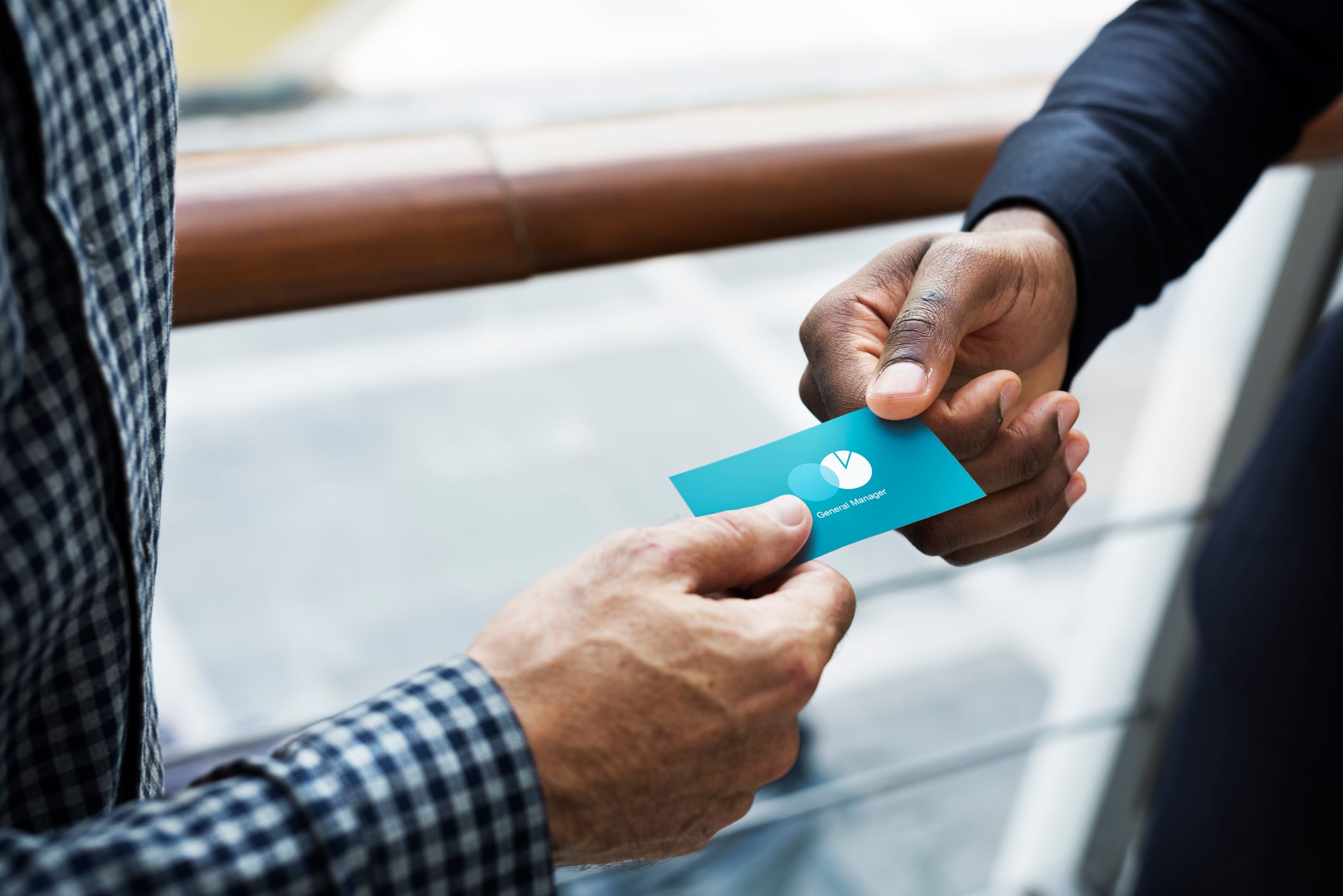 Making your business cards memorable is as important as having your polished elevator pitch at the ready. Create unique business cards to keep your business pumping and give your best impression out into the world. Need a little rejuvenating and brainstorming session to get business cards that match your marketing plan? Let's get creative.
Make Your Business Card Unique
How can I make my business cards unique?
Weight. Bump it up a weight class. Many people look for the weight of the business card paper. This has a dramatic effect on how it's perceived. The heavier stock of paper is more impactful.
Blank Space. Leave blank space or room for writing in memorable, personalized notes. 
Back Side. Use the back side too. Use it for your slogan, an offer, a quirky quote or illustration, or simply to mark out space for the client to make notes.
Texture. Make a change you can feel in the texture. Such as pointed corners. Or, the gritty matte surface. This will give your card a slightly different feel, in-hand.
Glossy Foil. Perhaps consider some other surface textures, like foil or raised glossy accents. 
Make It Memorable
What makes a business card memorable? Think outside the box – Even though the standard business card size is 3.5-by-2-inches, consider these ideas:
Choosing a slightly different card size can help your card stand out from the stack and get a second look. 
Cards that are just slightly larger than the typical size, giving you a slight edge.
Offer cards in perfect squares, instead of the usual rectangles. 
Design a half-height, mini-card that's guaranteed to make the recipient take pause.
Rounded corners have a lot of appeal and pizazz.
Examples of Unique Business Cards
Some unique examples of business cards include:
The transparent business card
The wooden business card with laser engraving
Foil stamped text
Vintage-styled cards (learn more about the history of business cards)
Design Your Business Card
In the end and in the beginning, always focus on your brand goal. That way, your unique brand or niche will make your business card unique and look relevant and be superior to your competition. By focusing on your assets and unique position, your card will match your brand identity. Choose a theme and tell a story about your brand for your business card. This will make major stand-apart points with your customers.
Don't forget to include basic contact information. You will want to focus on making sure your business card gives that great impression that you and your marketing plan want to make. Think of it like a mini-sized marketing plan for your sales and business. Contact Avante and get a free estimate on your brand new, well-branded business cards. Call our shop and talk to our design experts at Avante at 480-969-4888.