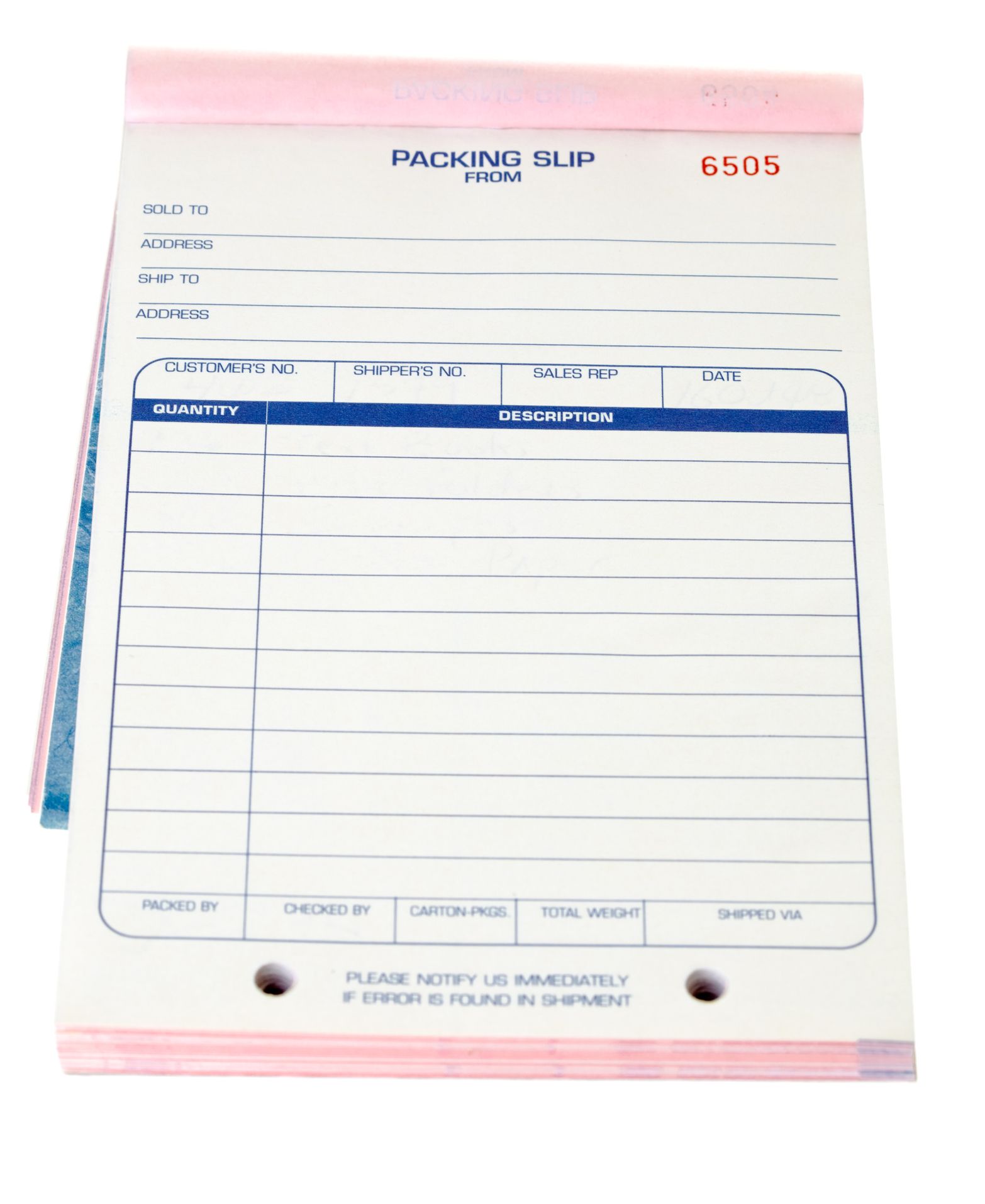 Carbon. Carbonless. Which one is better in the world of paper and forms is the question here. Since carbon is an abundant element on earth you might wonder what is up with these two types of ways to make forms. Custom carbonless paper forms allow you to have copies without the hassle and hazards of carbon paper inserted between papers. No muss. No fuss. And productivity will play a part as well. Interested in finding out more? 
The Scoop on the Difference
Carbon paper is a very thin paper coated on one side with a waxy pigment. When it is placed between two sheets of paper the pressure of writing or typing on the top sheet causes the transfer of pigment to the bottom sheet to make copies of the original without a copier. Think of the old-school method that made a mess on your fingers and hands.
Carbonless paper is designed to transfer information written on the front onto sheets beneath without a separate carbon sheet. Carbonless paper uses a special coating on the top and bottom of the forms to create the copies. It can come in 2, 3, or 4 part forms.  As such, it can be used for multiple uses like:
Copies of receipts
Transfer invoices
Service tickets
Sales orders 
Purchase orders
Quotes and estimates
Legal forms
Insurance forms
Delivery forms and 
Employment applications
The Beautiful Science and  Acronyms of Carbonless Paper
The bottom side of carbonless paper is coated in a layer of microcapsules with color formers. The second sheet is coated front and back and uses the acronym CFB. Its top side is coated with chemicals that help it react to the color formers while on the bottom of the sheets there is a transfer layer also with microcapsules that copy what you write to the last sheet.  Finally, the last sheet or the Coated Front (CF) has a top side with a receptive layer that reacts to the bottom side of the second CFB sheet.
Improve Processes
So what does this mean for small business owners looking to improve processes? Well,  with carbonless form duplicates, you will quickly see the benefits of carbonless forms. Streamlining duplicate copies without having to mess with making copies for customers and/or staff in different departments. This will make everyone's work-life a bit productive and save some trees in the process.
Let our designers help your business with carbonless paper forms. Call our Avante' team at 480-969-4888 or visit us online at https://avanteprintcenter.com and we'll get you going on your next design and a free quote.