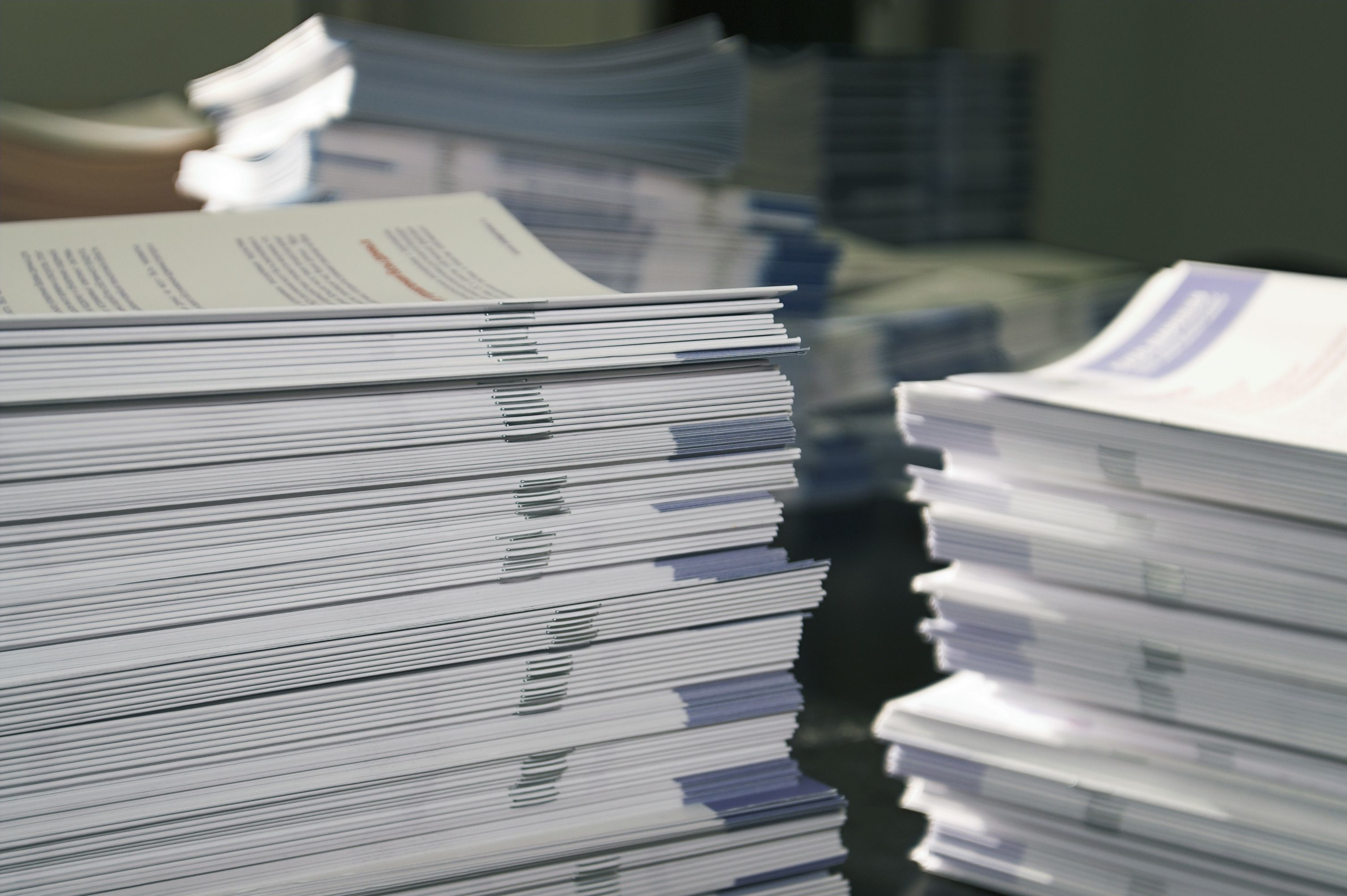 Document printing can seem like a rather vague term as it could encompass a lot of things. Projects can range from simple to professional to more specialty or custom jobs. Some places only allow you to print regular everyday things like resumes, newsletters, or other documents. Then there's the more high-quality stuff used for presentations or business reports. Specialized documents could be things like blueprints or booklets. 
At Avante Print Center, we offer that and everything else you can think of when it comes to printing documents. 
What Documents Can Be Printed
We offer a number of quality services that look professional and will help you make a great, lasting impression with document printing services at Avante'. 
We do custom manuals, workbook printing, and instruction manual printing. We can bind your manuals with cheap spiral-bound printing that is affordable, saddle stitch, 3-ring binders, comb, and perfect binding.
Our document printing services include: 
Manuals/Employee Handbooks 
Printed Business & Instructional Manuals
Booklets (songbooks, programs, etc.)
Training Manuals
Employee Handbooks
Booklets like songbooks and programs
Workbooks
Government Training Manuals, including classified materials
Practice Exams and Exam Booklets
Manuals specifically can include pull-outs, tabs, color and black-and-white printing in the same book, photos, pictures, slides, charts, graphs, and more. Get a quote using our quote tool! Pricing will depend on quantity, colors, binding, features, and the size of each manual. 
Benefits Of Document Printing
There are many reasons why you should look into document printing services. It can take a lot of the burden off you, and it is especially worth it if you own a small business. Quality, professional prints can help you be seen as well as remembered. 
Businesses often have tons of documents that need printing. Owning the right equipment and replacing cartridges will add up. Office printers range from about $100 to $3500. Plus there are so many options, how would you know which to get? Ones that are high quality or high volume? The cost of ink cartridges too can add up depending on how much and how often you print, expect to payout at least hundreds of dollars. And, if you want help with design, a graphic designer costs money to hire as well. In addition, the time you don't have to spend printing is time you can be used to benefit your business elsewhere for time is money after all.
Using a local company is the best route to go. Outsourcing printing to experienced professionals that you can trust is best if you want to ensure your business's reputation and image are maintained, if not improved. A top-notch printing company like Avante' can provide more options and can help create a professional and effective design in a quick and efficient manner. 
Choose Avante                                         
We pride ourselves in offering the best service around. We put full effort into exceeding your expectations and delivering the best manual printing services in the Valley. Call our shop and talk to our experts at 480-969-4888. 
Look like a professional and make a great, lasting impression with document printing services at Avante'.