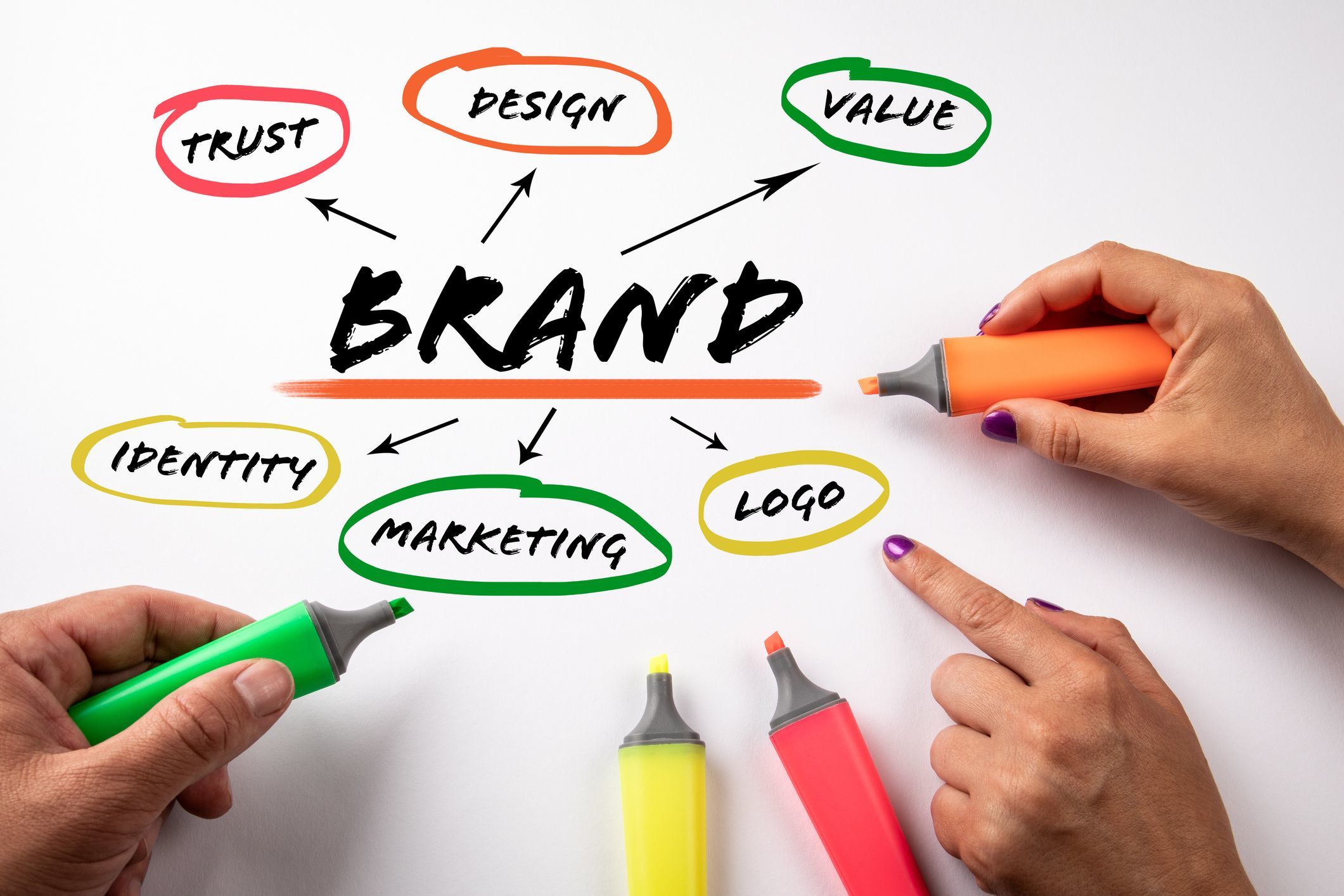 When most people think about branding, company logos are typically the first thing to come to mind. While logos are an important visual element, branding, and specifically branding for small businesses, consists of much more than a catchy design. 
Your brand is how your company is perceived by the public. Branding is the art/science of crafting a perception that positively reflects on your product/service, effectively conveys your marketing message, and develops trust. Unlike marketing which targets specific short-term objectives, branding is a long-term proposition that enhances customer loyalty and company reputation.
Developing a Brand Identity
Your brand identity is shaped by more than just your logo and other visual elements associated with the brand. Your identity (perception) is determined by brand promises, brand personality, brand reputation, and customer experiences and expectations. 
Nike is an excellent example of a complete brand identity. When you see the Swoosh on a ball, jersey, or shoe you know it's a high-quality product, after all, your favorite professional athlete endorses it. But it also tells you more about the company. You'll have a good idea about Nike's values, culture. even their position on political and social issues. Nike has carefully crafted a branding message that conveys exactly who they are.
But that's Nike. You are a Phoenix-based small business that doesn't have the resources of a large corporation. It's unlikely you will be buying national TV spots or paying millions to an athlete for his or her endorsement. However, a carefully thought out branding campaign can have your customers, prospects, and market thinking of your company the same way they perceive a big company.
Building a Small Business Brand
If you are ready to build an effective brand there are a few steps you want to carefully consider to ensure you are successful.
Define how you want to be perceived. This could take some effort because it is really defining who you are as a business. How do you want people to react after they use your product/service? How do you want them to define their experience? How are you going to shape your business to ensure it creates the perception you desire? See your brand as a promise to your customers
Build your business to meet your brand promise. It starts with a product/service that can be differentiated from the competition. And that difference doesn't have to be the product/service itself but other aspects of doing business with your company like superior customer service, warranties, flexible payment terms, faster delivery, etc. Focus every aspect of your business on your brand promise.
Communicate your brand promise. This is where you are going to want help from a professional graphic artist. Your logo design and the colors you use need to imply your promise. An experienced graphic professional can assist you with this "mark" that will represent your company on every piece of communication. But it's not just the logo that communicates. It's the voice you use on your website, what you post on Facebook, LinkedIn, and other social media. It's your involvement in the community. All communications need to focus on the brand promise.
Consistency. A 2019 study indicates that "trust" is the primary concern for 67% of consumers when making a brand purchase. Consistency builds trust. Ensure your business operations and all communications consistently demonstrate your brand promise. Promises made and promises kept builds reputation, loyalty, and advocacy not to mention a fatter bottom line.
Patience is a key element in evaluating the effectiveness of your brand. As mentioned, marketing is a short-term strategic activity to achieve a specific goal. Your brand is more enduring. It's the message you are going to want to live with for the long term.
And because your brand is enduring, you want to ensure the most visible element, your logo and graphics, are done right the first time. At Avante Print Center in Mesa, AZ we can help you with that.
Spend some time with our marketing and graphic design professionals and we can craft or upgrade a logo that will speak to your promise and give you immediate brand identity. When you are happy with the design, we can put it on every type of communication including digital ads, banners, invoices and forms, trade show displays, and promotional products. Contact or call us today and let's make your brand a business building machine!