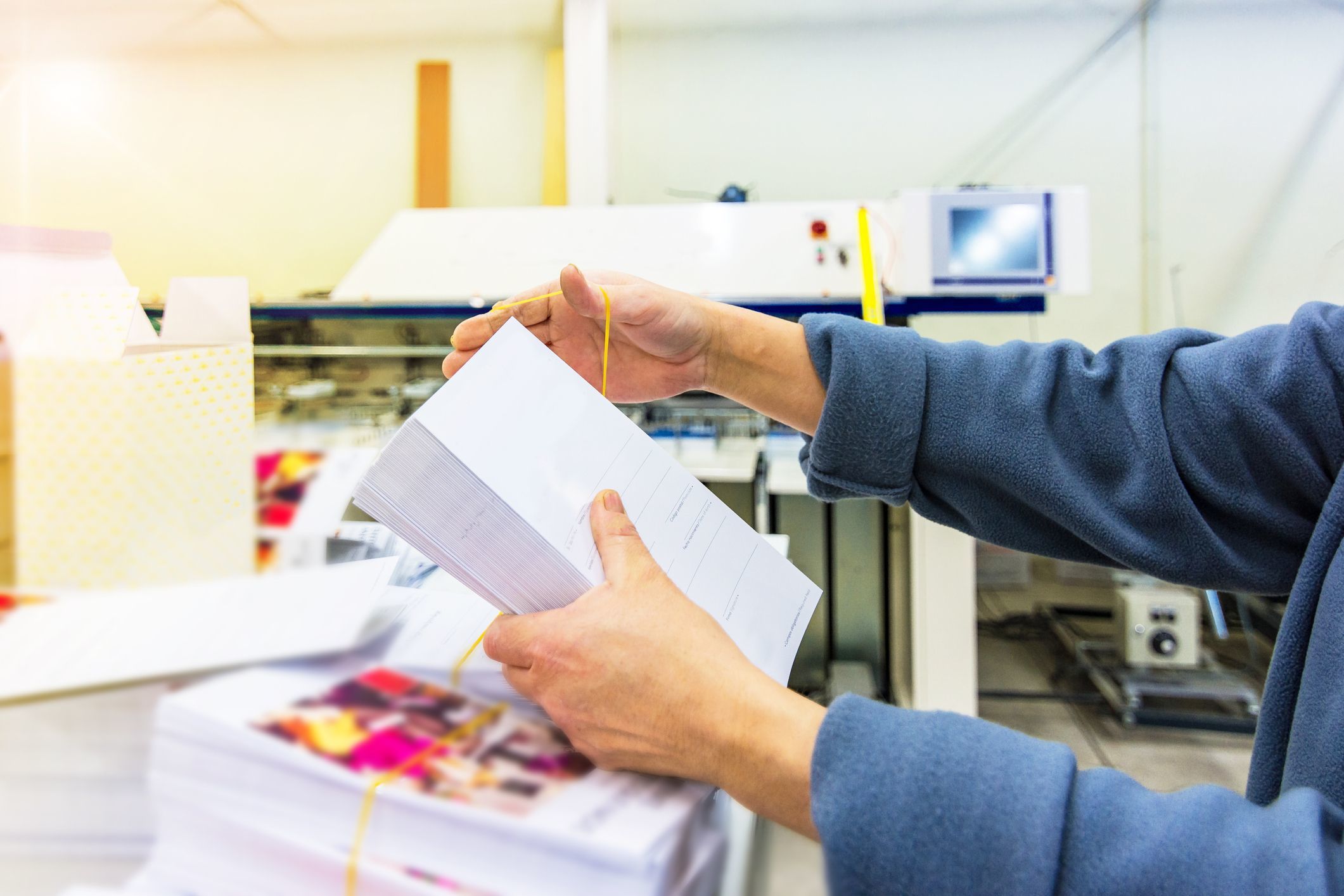 Print marketing is alive and kicking! Rumors of its demise and digital marketing taking over are premature, so to speak. Business owners in the Phoenix-Mesa area might be surprised to learn of a  MarketingSherpa survey that found that 82% of internet users trusted print marketing more than digital messaging when making purchasing decisions. Print is alive and kicking. Now is a great time to revisit your print marketing ideas and take advantage of print's advantages and budget-friendly effectiveness.
That's not to say you should ignore digital marketing. It is difficult to beat Facebook, Twitter, Instagram, and social media review sites like Yelp in terms of hard costs. But maintaining the effectiveness of those platforms means regular updates and the addition of new content. Do you have the time (or the talent) to keep up with that? The best of marketing worlds would be combining digital with print to get maximum exposure for your brand.
Getting the Brand Across With Print
Your small business marketing budget is smaller than your larger competitors making it critical that you get the most significant marketing bang for the buck. Print does not have to be expensive. A good printer with the technology and talent available today can create pieces you will find cost-effective.
Business Cards. Tried and true and for a good reason. If someone has your business card, they likely got it directly from you. Regardless of how short it was, that personal connection packs a more significant impact than any digital connection. Remember, your card not only reflects on you but your business as well. Make sure you use high-quality materials and impactful design. You can pass these out to anyone at any time or enclose them in direct marketing pieces to generate leads directly to you.
Loyalty Cards. Another popular print marketing piece that consumers will carry in their wallet or purse when shopping. These can be simple paper cards that offer a discount or gift after several purchases. Perfect for businesses providing personal services like barbershops, salons, nail shops, and others. Transactions are tracked using a low-tech paper punch for each purchase/visit.
Local Newspaper Ads. Despite declining readership of influential city papers, smaller and niche-oriented papers are still going strong; and in our neighborhood, there are several papers targeted to specific demographics. The Arizona Republic is not the only newspaper in town. La Voz and Prensa Hispana are both targeted to Hispanic audiences, while the Arizona Informant caters to the black community. Targeted, well-designed display ads and coupons running in these papers can drive new business.
Banners and Posters. Both of these print products deliver maximum visual impact. Both can be used as display messaging in store windows, at community events, or with "partner" shops and businesses. 
Direct Mail. Often referred to as "junk mail," direct mail gets viewed and read more frequently than digital display advertising. Everybody at least glances at their mail, and an imaginative, targeted message delivered on a well-designed print piece gets attention. An old direct marketing saying goes, "the money is in the list," referring to the quality of mailing lists. Direct mail services use data-driven technology to come up with lists designed to target your specific audience. Direct mail can get pricey, but it also has one of the highest ROI averages.
Rack Cards. Rack cards are a great way to hand out eye-catching marketing material. They are also a great way to put your message out where your customers are hanging out, like business and hotel lobbies.
Launch Your Budget-Friendly Print Marketing Campaign
If it is time to review your print marketing, we encourage you to contact us at Avante Print Center of Mesa. We are what the next generation of digital printing looks like. We have professional graphic design services, direct mail services, the latest in printing and copying technology, and a solid understanding of the power of print in a post-COVID environment. So contact us or get a free quote today, and let's discuss your requirements.