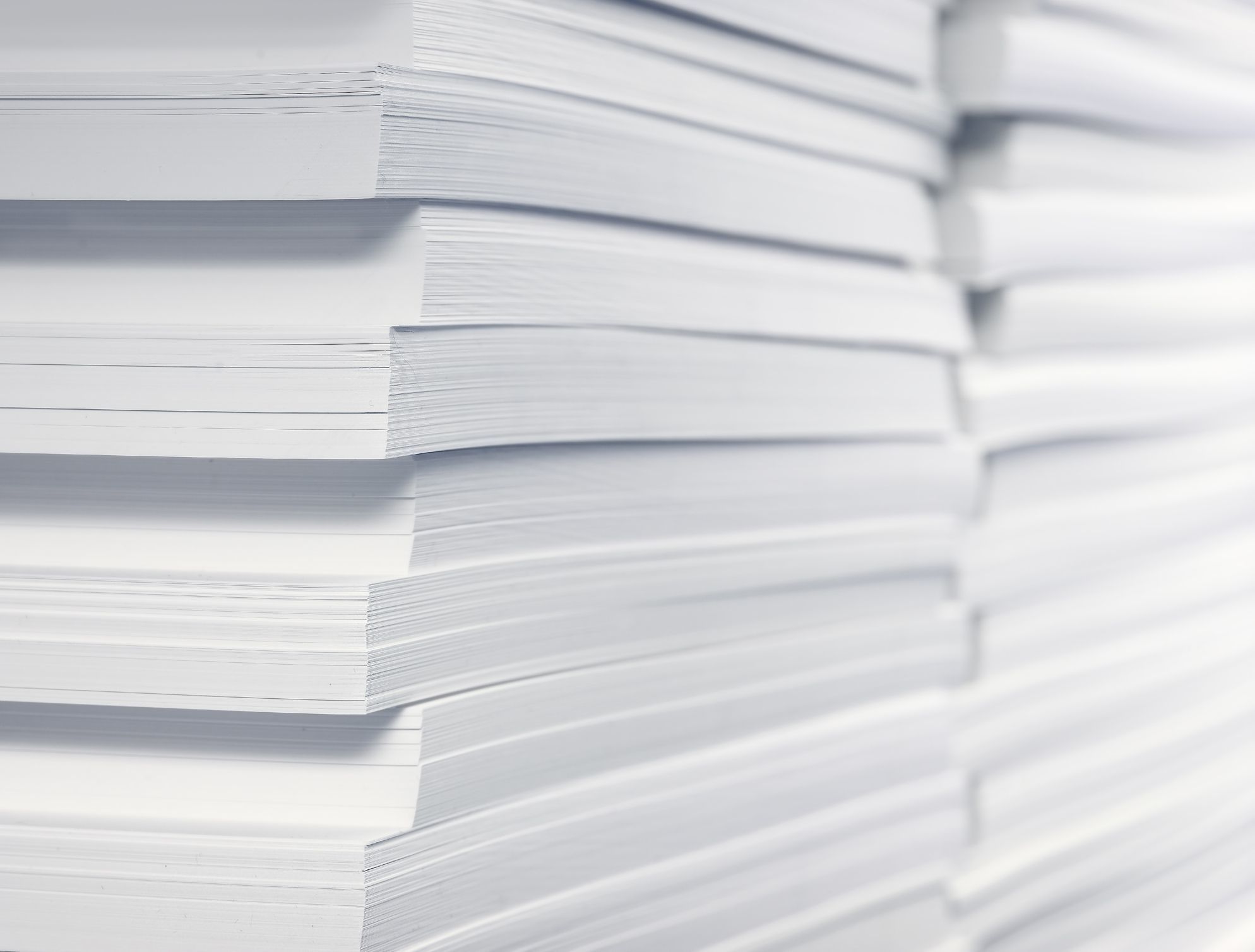 There is a shortage of paper on our planet, and this is not something that will not be resolved quickly. We have always maintained our stock -- and when needed we've gone straight to our paper vendors to pick up stock for rush jobs -- in order to ensure fast delivery for our customers. Now, though, that is proving difficult due to this shortage. We can no longer shelter you from this, and it may affect the delivery time and the paper on your print projects. 
Why are we telling you this? To us, you are partners, you are family. We're giving you this heads up to help you plan so that you don't end up having to deliver a similar message to your own customers. While print jobs used to be pretty much on-demand, we now need to plan ahead to ensure that we can get the paper on time.
What's Going On With The Paper Supply?
There are several factors at play here. The first is the giant fluctuation in the supply and demand curve caused by the pandemic. When things shut down, demand all but disappeared. Producers turned off the production lines. Then, we opened up the economy, and demand shot through the roof. Paper supplies were quickly depleted.
Second, four or five paper mills in China -- yes, that's where America gets much of its paper if you can believe that -- have been shuttered due to environmental reasons. That is a lot of the production capacity. 
When you boost demand on an already alarmingly low inventory and couple that with limited production capacity, you get the shortage in paper supply we're seeing now. Other industries that depend on China for supply are seeing similar shortages, including air conditioning, plumbing, and glass companies, as an example.
Recently, the Paper Mills reduced allocations to the print industry, including Avante' Print Center.  They based allocations on previous orders and then reduced them by 10%. We do not predict this will change soon.
What You Need To Know
Here is what you need to know about the paper shortage so that you can plan accordingly. Talk to our team as you plan, and together we'll get through this the best way possible. If we do it right, you might even get through this just fine.
There is a major paper shortage due to surging demand, limited supply, and reductions in production in China
It's going to take time to resupply
We are aware of this and have done everything we can to mitigate this
The hard truth is, that we may not able to get the stock you want when you want it
So please plan ahead, and let's work together on this
United We Stand...and Print
We'll get through this together like we always do. Recessions and pandemics...together we have weathered many storms. And we'll weather this one as well. Because to Avante' Print Center, your business is family, and we're here with you. Our team is available anytime to answer your questions.
Thank you from the whole team at Avante'.