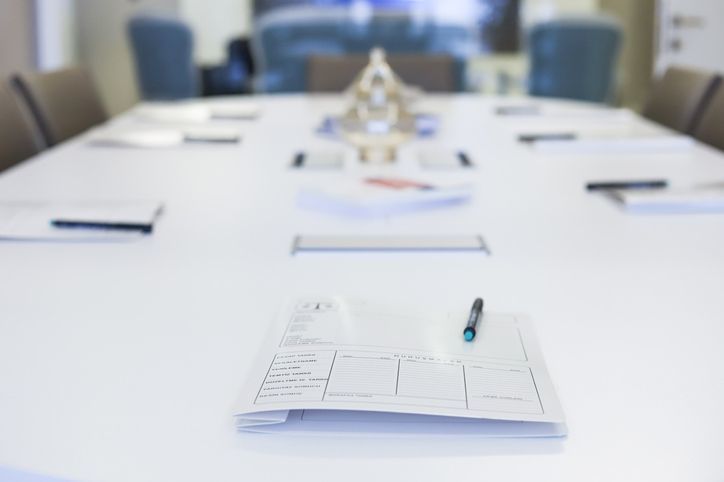 Suppose you are tasked with making a presentation for your company, a sales pitch, a meeting with bankers, an explanation of new benefits, or just a talk to the local Chamber of Commerce. In that case, you will want to make it memorable, and to do that; you want an outstanding presentation folder as a leave-behind. Presentation handouts have a genuine impact on your audience. 
As compelling and persuasive you believed your presentation was, often it will be the presentation folder that causes an audience member to take action. A handout tells its own story and, through its use of graphics and different font sizes, can more dramatically drive points home. Or, if poorly done, it can kill any interest the recipient may have had.
How to Use Handouts and Presentation Folders
Proposal folders are different from standard marketing materials like brochures, catalogs, and flyers. Proposals are targeted to a specific audience, and while your folder may include printed marketing material, the proposal itself is a custom project.
As mentioned, presentation handouts and folders are essentially a retelling of your presentation. Consequently, you should pay as much attention to their message and delivery as you do your oral presentation keeping in mind the unique benefits a printed presentation can offer:
The human mind thinks in pictures. As part of your proposal, carefully crafting images, charts, and an appealing content format can deliver an impactful message that an oral presentation can't.
Studies show that people are more likely to remember information when it is delivered in color. Color accents or highlights can add to the effectiveness of your written presentation, but do not overdo it. One or two colors, judiciously used, should be enough. Many companies use colors associated with their logos to add brand awareness.
If your oral presentation is conducive to "following along in the proposal folder," leave some space on each page for the recipient to make notes. 
Always include a call to action. 
Planning and crafting a professional proposal can be challenging. There are several software tools you can try to assist you in laying out your proposal, or, if you are in the Phoenix-Mesa area, you can call us at Avante Print Center, and we will be happy to assist. Now let's talk briefly about production quality.
Did You Wear a Dirty Shirt to Your Presentation?
No, you did not. You dressed to impress. Think of the proposal folders that you leave behind as accessories to your wardrobe. Their quality, or lack of it, leaves an impression about your company and yourself.
Laser paper is your best paper choice for your proposal. Multipurpose or copy paper can smudge, cause fuzzy print, or fade. Laser paper accepts ink and results in crisp images, straight lines, and an overall more professional image. In addition, laser paper doesn't jam when making copies.
You don't want to give your audience a stack of loose paper. Folders are typically the answer, although three-ring binders can be used for 20 or more pages proposals. Folders come in a variety of styles, the two pocket folders being one of the most popular. Folders offer another opportunity to grab attention using graphics. High-quality stock is a must to make a favorable impression. Do not place your $100,000 proposal in a folder that looks like your grade school son bought at the drugstore.
If you want a presentation folder equal to the quality of your oral presentation, contact the leading Mesa-Phoenix business printers at Avante Print Center. We are happy to assist you with layout, graphic design, charts, and images, as well as printing your presentation.