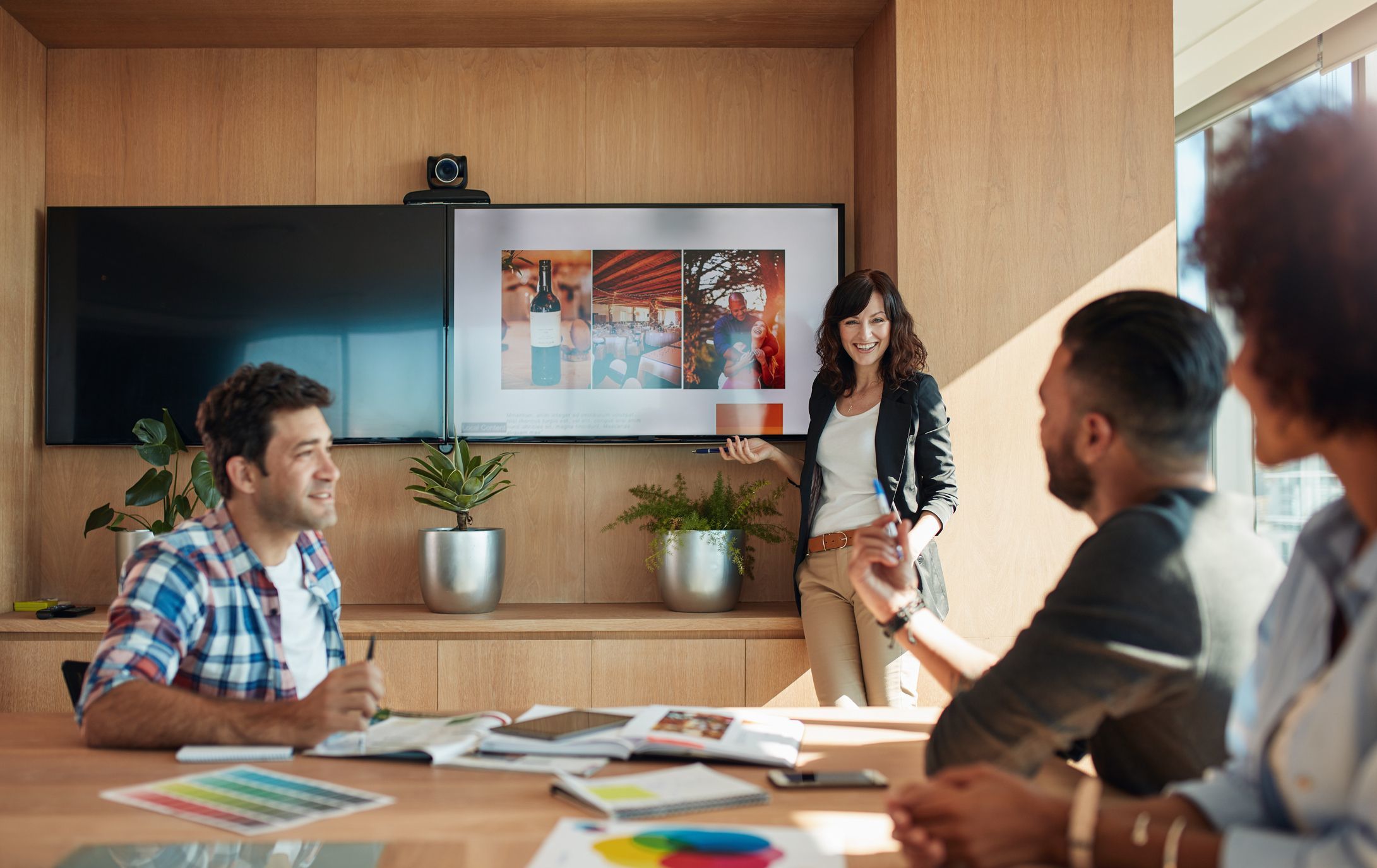 No matter what business you are in, a presentation folder is essential to your marketing efforts. It speaks for you while making a high-quality impression. It is literally weighty and that assists in making a strong impression. Most important of all, however, is the ability to include a great deal of information in small bites, inside a cohesive and appealing package. Let's explore some of the top tips you need to know to make the right impression with this essential marketing tool.
What is a Professional Presentation Folder?
You probably recognize the traditional marketing folder with a company logo and eye-catching design on the outside of the folder and useful sales materials on the inside. This tool has the same structure, but it also supports the presentations you make to potential clients or customers. They can use it to follow along during your presentation and then take it with them. It is useful to think of it as both a resource related to your presentation and a tool to encourage action.
At a minimum it should include the following materials:
Agenda and/or Introduction letter
A copy of the presentation
Blank paper
Sales, marketing, and promotional materials
Business card
How Do I Make a Good Presentation Folder? 
First, you want to define what your goal is for the folder to be sure you are directing the potential client or customer to take the action you want them to take. Next, you want to be sure it includes all the information they need to take that action. Finally, you want to be sure you are capturing and keeping their attention throughout. Here are some excellent tips to help you achieve those goals with your presentation folder, just like our clients do.
Tips for Successful Presentation Folder Marketing:
Have that goal for the folder foremost in mind. Aside from sharing the presentation information, what do you want the person who receives it to do when they leave your presentation? Do you want them to call you? Sign up online? Return paperwork?  Whatever the goal, make it easy for them to do that. 
To make sure the presentation folder moves them in the direction of your goal, you want to be sure it has all the information they need to do that. That could be anything from a QR code leading to your sign up, to a stamped addressed envelope to help them take that action, but certainly all your contact information.
Keep it cohesive in appearance and make sure it has an eye-catching design that will appeal to your target market. 
Varying the size of the materials inside prevents things from getting lost in the shuffle, or worse, ignored. Grab their attention with each item inside. You can vary the paper size, add tabs to organize materials, or use stepped inserts to accomplish a truly cohesive and organized look.
Save it for the right time and place. Give it to the right person at the right time in the sales cycle to ensure it can have the impact to close the sale, gain the client, or achieve whatever goal you have set for the folder.
Make sure it expresses quality and doesn't appear cheap. Use bright colors, vivid images, and up-leveled materials to do that. 
Presentation folders aren't just for tradeshow or seminar handouts anymore. They can be an integral part of your marketing communications and fill that very important role of creating action.
We hope these tips are helpful in getting you where you need to be. We are honored to be of service and we can answer any questions you might have about the best way to implement this important piece of your marketing campaign to maximize its effectiveness for your business. Please reach out to us at 480-969-4888 or learn more on our presentation folder page.