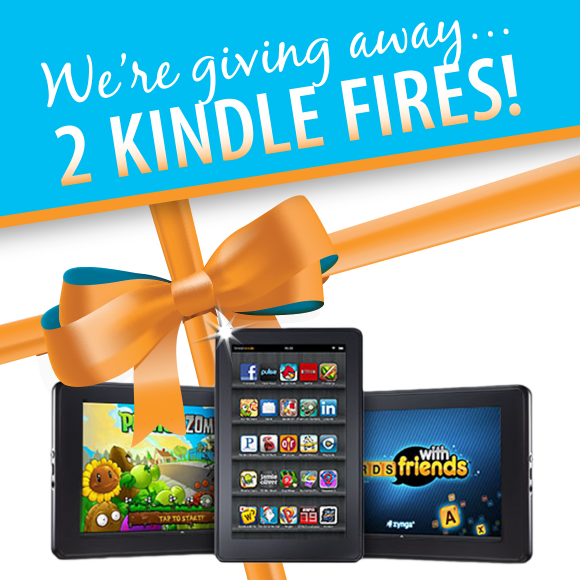 To celebrate our new email address we're giving away 2 NEW KINDLE FIRES!
First of all, we want to say thank you to all our customers for being so understanding about our recent server crash and bearing with us through that ordeal. Well, now we're back up and running at full steam! To show our appreciation to all of you, we will be holding a drawing on Tuesday, September 4 and two lucky winners will win a New Kindle Fire!
ENTRY is SO EASY! Just reply to this email! Edit the subject line to say, "Entry for Kindle Drawing." Make sure to include your name and contact info in the message body and we'll get you entered! Entries are limited to one per person.