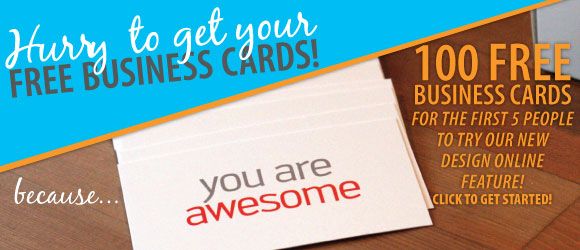 We Want You!!! To Try Our New Design Online Feature!
The First 5 People to Go On Our Site, Design & Order 100 Double Sided, Full Color Business Cards will Get Them FREE!
Click here to start your order
What are you waiting for! Get Your Free Cards Now!
When completing your order, be sure to select a Quantity of 100!
we love our customers!
In Observance of The Winter Holidays, We Will Be Closed:
December 23, 2013 Through December 29, 2013 & January 1, 2014
Please plan your printing needs accordingly!
Every time you come to us for your printing, design and promotional needs you help support local business and grow the Arizona local economy. That is awesome.
Are you interested in sending out a monthly company eNewsletter sort of like this? Let us know.
SHOUTOUT SHOWCASE
Kevlar Pest Control
Scorpions are a common sight here in Arizona, although they're not usually a welcome sight… With Kevlar Pest Control on your side you can finally say good-bye to scorpions. I've been in the pest control industry for over 8 years and as the owner of Kevlar Pest Control I can tell you that customer satisfaction is my #1 priority. With an abundance of experience in the elimination of: scorpions, crickets, spiders, cockroaches, earwigs, ticks, bees, pigeons, and rodents you can count on Kevlar Pest Control for all your pest needs.
Whether you sign up for a monthly service, an every other month service, or simply just want an occasional spray, every service you receive comes with a 100% satisfaction guarantee. Call now to set up an appointment, make a new friend, save some money, and to get rid of those pesky creepy critters. 480-707-3044
Daniel Rich – Owner
Kevlar Pest Control
(480)-707-3044