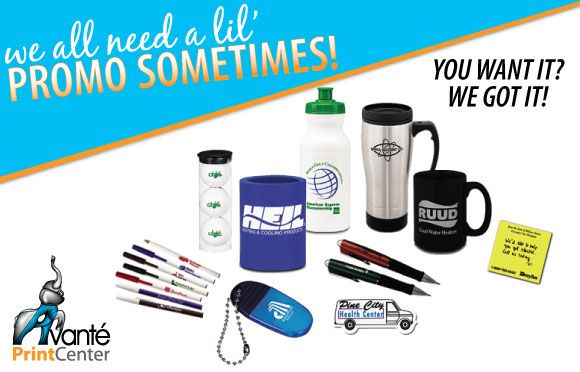 Did you know we offer promotional products?
Well, we do! Everything from pens to digital thermometers! Did you even know you could get a branded thermometer? (It was a shock to us too)
Click Here Start!
What to consider when planning a promo product campaign?
What set you apart from other business offer similar services?
What's your target demographic? What type of a product are they likely to find value in?
What's your end game? Is the product a "Thank You," for current customers or a push for new ones?
How do you plan to get them out in people's hands? Maybe plan something around an event?
Determine a way to track success of your promo product. Success is always the goal!!
What's your competition doing?
What's your budget and lead time? Promos often have set up fees and require more lead time than flyers and other paper products.
Oh, by the way... We're giving away more FREE BUSINESS CARDS*!
For the First 50 Customers!
*When completing your order, be sure to select the double sided (not the minis) with a Quantity of 100!
we love our customers!
Every time you come to us for your printing, design and promotional needs you help support local business and grow the Arizona local economy. That is awesome.
Are you interested in sending out a monthly company eNewsletter sort of like this? Let us know.