Direct Mail Marketing Services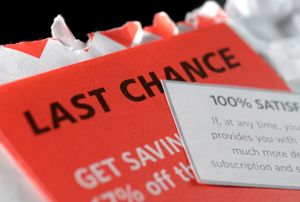 Direct Mail Marketing Services in Mesa, AZ
Direct mail marketing services are a great way to increase sales and find new customers. Avante' Print Center is your complete mailing solution, from design and print to mailing. Our mailer services will help your business reach your specific market, whether that is a geographic region or specific demographics, or both.
Our creative design services for mail marketing will ensure that your brand stands out, that your message is received, and that your business acquires new customers.
In a time of email and social media, your target market will take notice of a well-designed mail piece. It's a great way to get your message read and to support your digital marketing efforts.
Our complete mail marketing services include:
Mailing list acquisition
Targeted demographics
Creative design
Print with data merge for personalizing / addressing
Delivery to Mesa Post Office
Call our designers now at 480-969-4888 or get a quote using our quote tool! 
What is direct mail printing?
Direct mail printing is a digital printing process that involves printing your sales and marketing messages directly onto the marketing piece. That includes letters, postcards, flyers, and more. With digital printing, you can personalize each piece with your prospect's information, including name, address, and more.
What is an example of direct mail?
Here are some examples of direct mail:
Catalogs
Coupons
Letters
Postcards
Flyers
No matter which piece you use in your direct mail marketing campaign, you want a great design that supports your brand, communicates your value, has a strong call to action, and an easy way to get in contact with you.
How does direct mail advertising work?
Direct mail advertising uses the mail system to send physical marketing and advertising pieces directly to your prospects and customers. A good direct mail piece will grab their attention, hold their interest, create a desire to buy, and call them to action.
What is the best day to send direct mail?
You want your mail marketing piece to land in the mailbox on Tuesday, Wednesday, or Thursday. Most "junk mail" arrives on Monday, so you want to avoid Mondays.
What is a good ROI for direct mail?
Typical response rates for direct mail is between 1% and 5%. That number tends toward the higher end for local businesses. Through continued trials with small adjustments to the messaging, offers, and calls to action, you can continue to increase your campaign's returns. The ROI depends on the lifetime value of a new or repeat customer. The ROI is calculated by taking new sales from the campaign and dividing that by the cost of the campaign. At Avante', we can help you get a better return with more effective messaging and reducing the overall cost.
Start your mailing campaign with a Free Estimate!